Proactive Thinking & Acting for National Development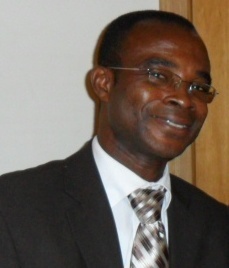 Hello!
I am Isaac Owusu, the C.E.O and the founder of student business organization for sustainable development (SBOSD). I am very impressed by your interest to visit SBOSD's official website to acquaint yourself with the activities we undertake and probably contribute to the achievement of the objectives of the organization through either your suggestions, donation, sponsorship, or voluntary participation in our rural development projects to enhance standard of living of the rural populace in Ghana.
The establishment of SBOSD was motivated by my personal experience at some rural communities in Ghana during my national service some years back. The situation I experienced in the rural communities compelled me to envisage backward and wide disparity of standard of living enjoyed by the people living in the rural communities and the people living in the urban communities by then and the future.
This situation portrays social injustice, unequal distribution of resources and neglect of the people living in the rural communities who are the main providers of food and cash crops in Ghana. The cocoa farmers and other crops farmers, who spend almost all their lives in the rural communities by virtue of their employment and contribute to the tax base directly or indirectly, have no chance to benefit from high facilities and services funded by the tax payers' money which are mainly found in the urban centers.
I since then conceived the idea of developing a platform to advocate for the benefit of the rural populace through integrated sustainable development approach to bridge the gap between the urban communities and the rural communities in terms of basic needs. I therefore humbly invite you to join hands with SBOSD team to contribute in any form within your capacity to achieve the objectives of the organization.
Thank you.