Welcome our site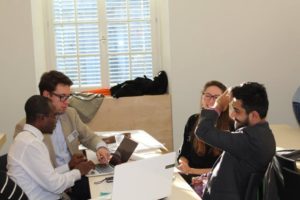 Student Business Organization for Sustainable Development (SBOSD) is an organization legally established to provide sustainable development programmes and projects to educate people on Economic, Social and Environmental resource management as well as provision of maintenance and rehabilitation services on existing facilities in the rural communities for the benefit of the rural populace. 
SBOSD is a non-governmental organization and therefore devoid of politics.
It is a Not for-Profit Organization established purposely to provide education on resource management and other sustainable development related projects basically in the rural communities in Ghana. The activities of SBOSD have potential externalities such as mitigating rural urban drift through provision of basic needs for the rural populace such as; provision of farm inputs and training, provision of boreholes, maintaining and resourcing social services such as health and educational facilities which are in deplorable state through the help of benevolent donors and collaborative efforts from foreign charitable agencies.
Upcoming Events
No Upcoming Events Found